Dispurse Literacy program enables national certification
Alliance for education in Peru enables women in our FOCUS literacy program to certify their learnings
Since the beginning of its operations in Peru, the Dispurse Foundation, has focused on developing solutions for providing women with the opportunity to develop a basic literacy in collaboration with local and educational authorities.
In this sense, in an agreement with the Directorate of Alternative Basic Education of the Ministry of Education and the Cajamarca Regional Directorate of Education, we began in May 2021, the application in the Cajamarca region of our proposal called "Proposal Certification and Acceleration of learning for the closing of the educational gap of young people and adults in conditions of illiteracy", with the participation of local actors, the state and the civil society.
In the first work group, 26 participants from the province of San Marcos managed to successfully complete the FOCUS program, in a period of 6 months of study. The graduation ceremony was held in December 2021, where our participants obtained a diploma issued by the Dispurse Foundation and an official certification by the UGEL San Marcos, for having completed the initial cycle of Alternative Basic Education, which gives them the opportunity to continue their studies at CEBA San Marcos.
This is a fantastic recognition of our literacy program and it means that our program can be used as an equivalent  alternative to ordinary basic adult education. For our participants, this means, among other things, that by working with  FOCUS they can study in places that suit them and their life situation instead of participating in state-based education which is often presence based, that their study time is shortened from an average of 2 years to 6 months and above all, that their options in life are bigger than before!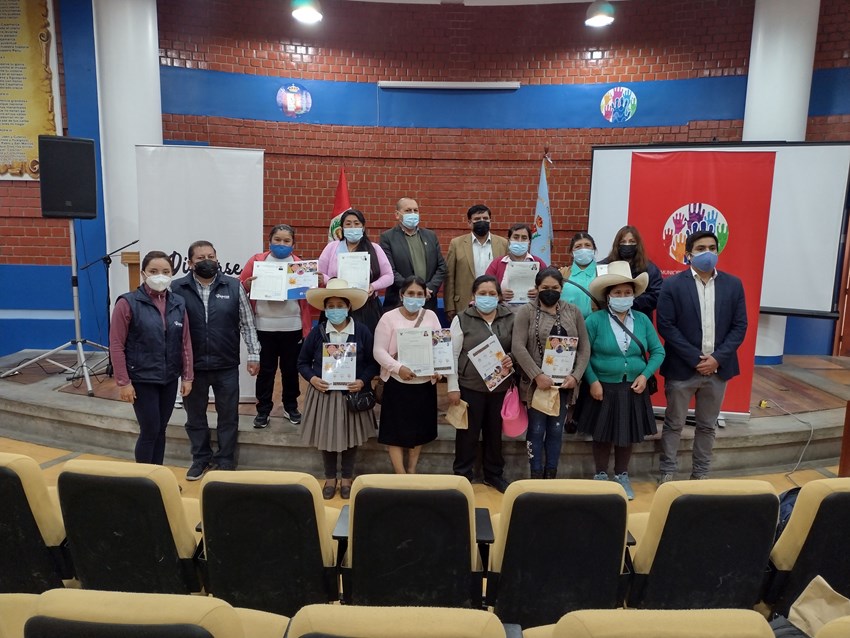 Dispurse and District Municipality of Chetilla sign an agreement to combat illiteracy

According to a 2019 national report of Peru, there are 3 million indigenous women whose fundamental rights are violated.

When we ten years ago started our journey to develop a digital education for adults with limited school experience, we realized that it would not be an easy task as the target group often has limited access to educated teachers, support and infrastructure.