María Sánchez is the main character in FOCUS and the person who follows our participants through the education
Maria lives in Altamayo and together with the participants she explores her local area, meets exciting people and is presented with tasks that the participant helps her to solve. 
Thanks to María, we get the opportunity to offer our participants content that is meaningful and useful. For example, through Maria's desire to cook good and healthy food for her children, we can address topics such as anemia and together learn more about how to prevent this disease, which is a common disease among women and children in the areas we work.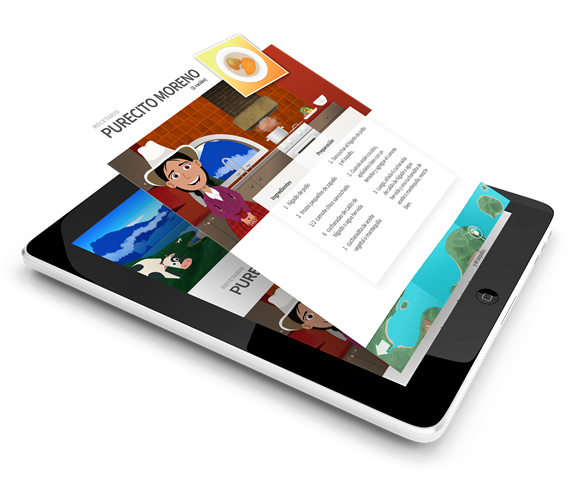 SMS
Several of our participants have a telephone and a desire to learn more about writing text messages, which they get the opportunity to do together with Maria and her friends.
Identity card
Through Maria's desire to learn the parts of her DNI (identity card that all citizens of Peru have), our participants also get the opportunity to work with  their own DNI and learn more about its content and purpose.
The next step we are working on right now is that Maria's friend Ana needs help raising an important issue with the mayor in Huaqua, where she lives
To be able to do this, she needs to understand, among other things, how to fill in a formal application, something that Maria and our participants will help her with! Follow us on Instagram and Facebook to see more of the development of Marias world!